What is BBW and BDSM?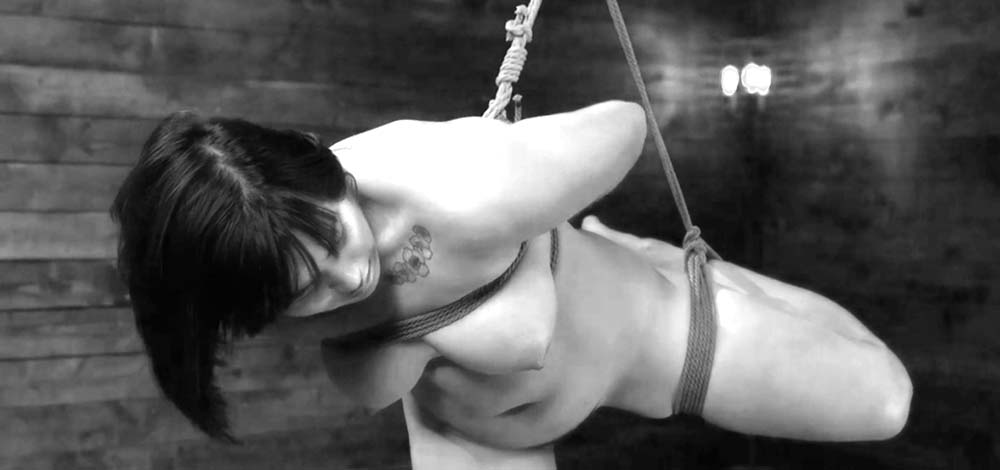 BDSM refers to aspects of sex which involve dominance, submission and control. This is a practice that sees one partner being more dominant while the other more submissive. These are the categories that can be broken down by the acronym BDSM:
Bondage - Restricting the freedom of movement for a partner, such as with ropes, handcuffs or other restraints
Discipline : A set of rules and penalties for a dominant partner in order to exercise control over a submissive one
Dominance : This is the act of dominating a partner during sex, or in other situations.
Submission - The act of submitting to the wishes and actions of the dominant partner
Sadism, Masochism, or Sadomasochism: A partner can feel pleasure from inflicting or receiving pain (sadism), either physically or emotionally
These are just a few of the many ways you can practice BDSM. Other types include power play and role-playing as well as pain play, bondage, skin play, humiliation, sensory deprivation and wax play.
A 2016 study found that nearly 47% of women and 60% among men fantasize about being the dominant sexual partner. Although BDSM sex was found to be more common in LGBTQ couples, researchers determined that BDSM sex is practiced by people of all ages, genders and ethnicities.


How BDSM Sex Works for Relationships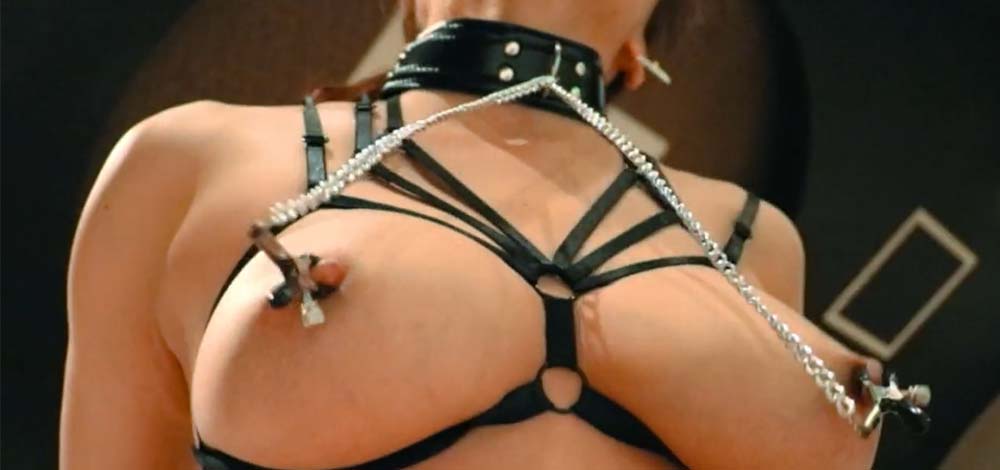 Both partners can enjoy BDSM sex while in a relationship. Many people who practice BDSM sex see it as a way to release tension, explore trust or play out fantasies of vulnerability, control, and submission.
A small study showed that BDSM dynamics can reduce stress and improve mood. Another study found that BDSM scenes can foster intimacy between partners.

If there are two partners in a relationship, one partner will usually play the dominant role and the other the submissive. A "switch" refers to an individual who changes between the dominant or submissive roles depending on the context and partner. This dynamic, which is both dominant and submissive, is sometimes referred to as a "top/bottom dynamic". The dominant partner, or top, is usually the one who controls spanking, bonding and whipping or other sexual situations. However, the submissive can also take control by insisting on certain roles being performed or switching between them.


Safety Advice and Other Considerations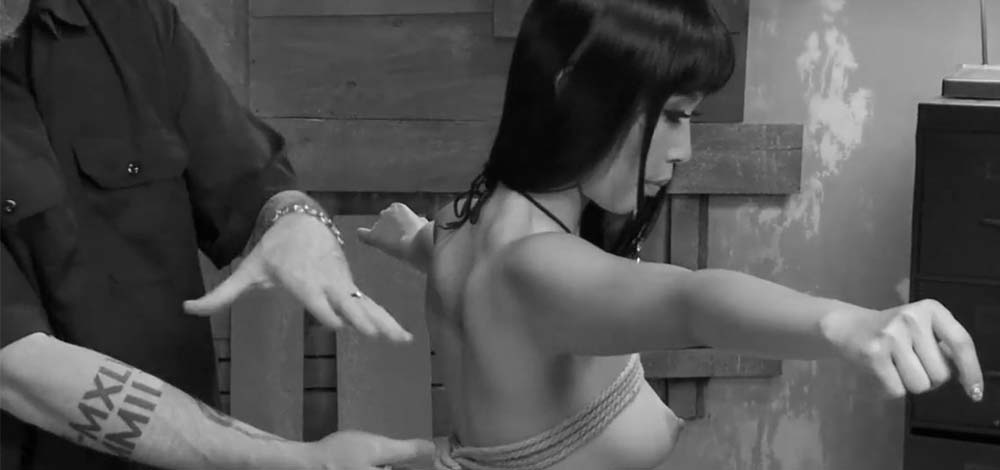 Consent is the most important aspect of BDSM sex. Every partner should ensure that everyone consents enthusiastically and sets clear boundaries. These boundaries can be set out in a formal agreement, a verbal agreement or just a casual discussion about the desires and limits.
It is important to have a safe word because of the intensity of some BDSM scenes. If either partner is uncomfortable with any aspect of the experience, they can say the word to end it -- or the whole thing.
The traffic light system is another way to communicate boundaries. Each color indicates how the partner feels and what they want. Red indicates that they want their partner to stop doing what they are doing right away. Yellow indicates that they are asking their partner to slow down due to discomfort or reaching a limit. Green is when they are happy with their partner's work, feel at ease, and want it to continue.
It's a smart idea to first learn about these practices through books or online instruction before you get into more intense forms of erotica, such as whipping, advanced bondage techniques or sex toys.



Prevalence of BDSM: How Many People Use It?
Another proof? Nearly 47 percent of women fantasize about dominating someone sexually. However, slightly less women and men feel the urge to dominate, according to a study published online in The Journal of Sex Research. This study also revealed that nearly 47 percent of adults want to take part in at least one nontraditional sexual activity. 33.9 percent stated that they have done this at least once. It's no surprise that Google returns more than 500,000,000 results for the search term "BDSM". (The search term "missionary sex", returns approximately 163 million results.
Aftercare is a practice that partners can engage in with BDSM sex. After a scene ends, partners can take care of each other by cuddling, hydrating, bathing or doing another calming activity. This can include a discussion on what worked and what didn't work, as well as how each partner feels. Post-sex debriefing is a great way to protect both the physical and mental health of all involved.
How to Discover BDSM Sex
There are some "light" BDSM practices you can try if you're interested to start sex with BDSM. These could include:
Hair pulling
Handcuffs
Scarf or tie bondage
Blindfolds
Light spanking
Role-playing
Communicate with your partner about all your wishes. BDSM sex can be approached differently by each individual because it covers a variety of sexual activities and dynamics. Talk to your partner about what you are looking for and what you feel comfortable with.
The Law and the BDSM: What You Need To Know
It is not clear if BDSM is legal. For instance, it is illegal to consent to being tortured or attacked legally. BDSM activities may appear to be included in this category to an outsider. If police enter a BDSM venue and find activities they don't like, they can charge participants, even if they have consented. Even though it is unlikely that you will encounter a problem in your home, it is important to understand the legal landscape. There are also special cases, such as custody battles, where this information is needed to be used in court.
Laws Concerning BDSM: What you Need to Know
A criminal offense is defined as any act that causes bodily harm to another person, regardless of consent.

It is important to note that BDSM differs from sexual masochism disorder (which is recognised by the DSM-5). Typically, BDSM involves extreme acts or pain. BDSM is considered to be milder than other forms of sex and does not cause pain or injury.
The classification of an act that causes bodily harm as a crime is up to the individual states. This distinction is not made by federal law.

Activities that cause injury to another person, such as cutting, burning or strangulation, can be charged as assault, aggravated attack, battery, sexual assault or sexual abuse.

There are no privacy laws to protect BDSM participants from having their sexual preferences exposed in certain legal cases, like divorce or child custody battles.
BDSM - The Issue of Consent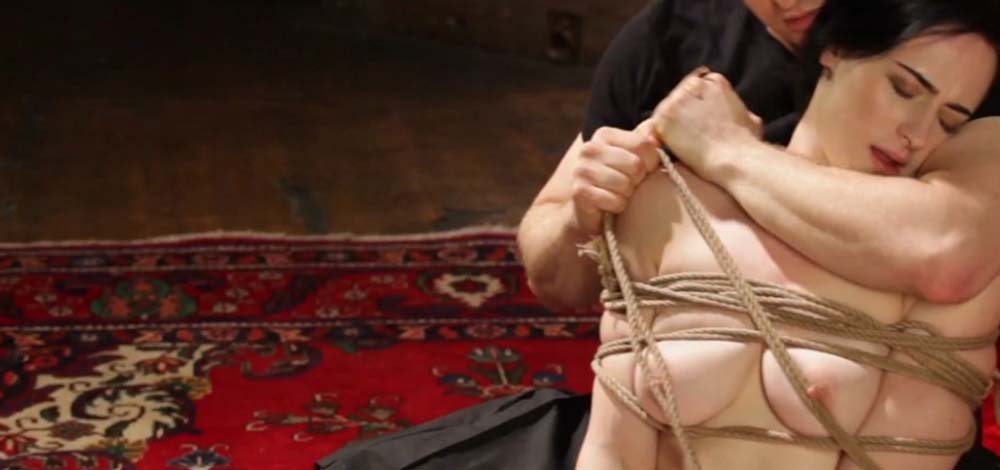 Harming another person in the United States is a crime. This means that a person cannot legally consent to being physically assaulted.

The law states that consent in BDSM cases is treated differently than in rape cases. If one of the parties does not consent, a sexual act is not considered criminal in a case of rape. In a BDSM case however, the crime is the actual physical harm.

In a BDSM-assault case, consent has not been accepted by any American appellate court.

Some states have included "consent to BDSM Acts" in their laws. New Jersey, for example, defines "simple attack" as "a disorderly offense that is not committed in a fight, scuffle, or entered into by mutual consent." In this case, it would be a petty disorderly persons offense.
Efforts To Decriminalize BDSM
National Coalition for Sexual Freedom and other awareness groups have started movements to reform laws that protect BDSM communities. Their "Consent Counts" campaign aims at helping society understand that a consensual BDSM meeting is not sexual assault.
This organization aims to convince courts that BDSM-related injuries should not be prosecuted if they are nonconsensual, or so severe as to be considered abuse of BDSM.
Advocates and experts advocate for the use of contracts that define the rules and limits of BDSM play. These contracts may be beneficial for the parties, but they are not legally binding.
Social Etiquette and BDSM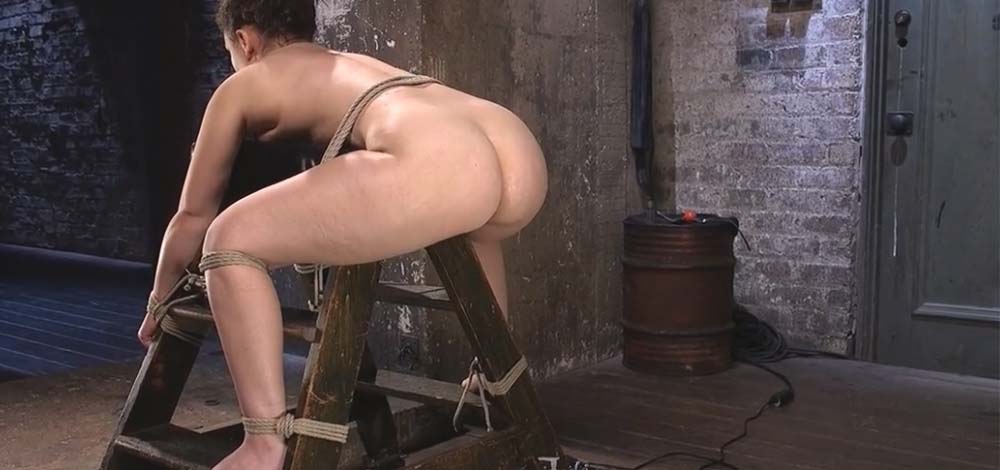 Although it might seem counterintuitive, there is a code of conduct for properly practicing BDSM. You should prepare for BDSM when you are trying it at a social event. This is often called a "play party," and can be hosted by someone or organized events. Do you have the right to touch other people's toys? What is the best way to handle consent? Can everyone play? You will have a great time learning the ropes before you start.
BBW Definition. What does BBW stand for?
BBW Meaning It can be difficult to engage in conversation with today's youth. The English language has been transformed by millennials into two-syllable acronymic, initialized forms. You will need to be able to communicate with millennials by either using a translator or translating their slang. This lesson will teach you how to use BBW slang with examples and a definition.
What Does the BBW Stand For?
The euphemism "BBW" refers to thick or curvy women. When referring to a fat, sexy woman, it stands for big beautiful women. BBW is a politically acceptable alternative that can be used for "plus-sized", full-figured, or "thick" women.
Use
This acronym can be found primarily on dating websites or in the porn world. BBW is frequently fetishized in the porn industry. Many rappers and hip-hop artists mention that BBW women are preferred to thin women.
Origin of BBW
Carole Shaw coined the term BBW in the late 1970's with the launch of BBW magazine. BBWs have been used to refer to thicker women since then.
Other Meanings
The abbreviation BBW can be used in many ways. Some believe it refers to beautiful black women. The more common definition of it is large, beautiful women.
If you're looking for other terms that are similar to the acronym BBW then the other words won't have the same euphemistic quality of BBW.
Other words that refer to a BBW are
Plump princess
Real women
Plus size princess
Well nourished
Full-figure
buxom, rubenesque
SSBBW
BHM is a similar acronym to BBW. It refers to men as cute fat guys. This stands for big, handsome men. This acronym can have multiple meanings that could confuse someone.
He is so beautiful, girl! He is definitely a BHM, even though he's not big to me.
Next, you will read the following sentence with the same acronym. This sentence refers to BHM as black, hanging male. This version of BHM is often used in personal ads and online searches.
He walks like a BHM.
Many women take offense at the term BBW. It is often used as a euphemism to refer to overweight, fat women. Others women who have learned to love their curves and are sexy enjoy being called "BBW".
Examples of Conversations
Conversation 1
Person A - Did Olivia's dress hug her hips and curves perfectly?
Person B- I did. She is a beautiful BBW!
Conversation 2
Girl 1 Girls, I told Drake that he likes his women curvy and thick!
Girl 2 What do you mean?
Girl 1 He said that he prefers his women to be BBW.
It is not intended to be offensive or derogatory in any way that "BBW" is used. It is a form flattery used to describe a beautiful, sexy woman, but her body doesn't conform to society's standards.
Is BDSM still considered a medical disorder?
Mental health professionals were skeptical at one point about whether BDSM practitioners were mentally healthy. The American Psychiatric Association made a significant step towards removing stigmatization with the publication of the Diagnostic and Statistical Manual of Mental Disorders in 2013. The guidelines made it clear that consenting adults can engage in sexual behavior outside of the mainstream.

This means that simply trying to use whips or chains is not a sign of mental disease and does not require clinical intervention.
True sexual disorders can have similar themes. For example, sexual sadism disorder involves inflicting psychological or physical pain on another person for the purpose of sexual pleasure. Sexual masochism is when you deliberately place yourself in situations in which you are humiliated or beaten for the purpose sexual excitement.
In the case sexual sadism disorder, the difference is that consent was given. However, sexual masochism disorder does not have BDSM and BDSM doesn't cause significant distress or impairment of function.